Study of Winslow Homer
At this art class we studied the watercolor paintings of Winslow Homer. We noticed how he loved to paint boats tossed about on dramatic seas in stormy weather. We took inspiration from the painting below to paint our seascapes and boats. The children learned some new water color techniques of layering colors and of dabbing color off with a sponge for the clouds. Finally we added tissue paper to make the sails of the boats. The kids all enjoyed their finished results.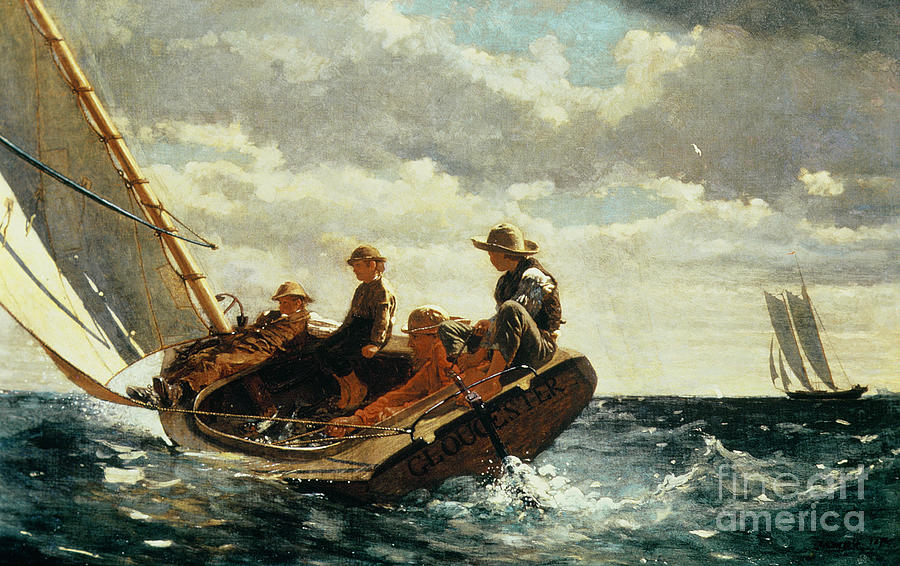 Breezing Up by Winslow Homer.


This is a small sampling of the lovely paintings that the children produced.....